AFTER JEROME POWELL SAID THAT INTEREST RATES WILL CONTINUE TO RISE TO FIGHT INFLATION. WE PREDICTED MORE PAIN FOR FAMILIES BEFORE THE ECONOMY CAN STABILIZE. >>> NEW CONCERNS ABOUT THE RISKS POSED BY DIETARY SUPPLEMENTS. A CORONERS REPORT HAS DETERMINED THAT THE WIFE OF A CONGRESSPERSON DIED OF A PLANT THOUGHT OF AS SAFE. SHE DIED FROM DEHYDRATION AFTER HER STOMACH AND INTESTINES BECAME INFLAMED. >> THE INFORMATION WAS REPORTEDLY CAUSED BY ADVERSE EFFECTS OF WHITE MULBERRY LEAF INGESTION. IS OFTEN USED AS AN HERBAL REMEDY FOR AILMENTS.
SAMANTHA YOUNG JOINS US NOW AND IS THE SENIOR CORRESPONDENT. IT IS GREAT TO SEE YOU. YOU WROTE THE ARTICLE THAT BROKE THE STORY SO YOU ARE THE PERSON TO TALK TO ABOUT ALL OF THIS. I'M ONE OF THESE PEOPLE WHO LOVES TO TAKE VITAMINS. TAKE A LOT OF VITAMINS AND HERBAL SUPPLEMENTS. THE STORIES WORRY ME. WHAT OF THE DAYS LEADING UP TO MAKE IT McCLINTOCK'S DEATH.
>> YOU NOT BILLY WINN WHO TAKES SUPPLEMENTS. 80% OF AMERICANS ARE TAKING A SUPPLEMENT AND WHAT WE KNOW ABOUT THE DAYS LEADING UP TO HER DEATH, IT'S NOT EXACTLY CLEAR. WE DO NOT KNOW ALL THE SPECIFICS BUT WHAT WE DO KNOW IS SHE WAS REPORTEDLY HAPPY. SHE WAS ON A ROLL. SHED A NEW JOB AND HER HUSBAND SAID THAT SHE WAS CAREFULLY DIETING AND HAD JUST JOINED A GYM. SHE WAS WRAPPING PRESENTS FOR CHRISTMAS BECAUSE IT WAS MID DECEMBER AT THE TIME. WHEN HE SPOKE WITH HER THE DAY BEFORE, SAID THAT SHE WAS FEELING FINE. THE CORONER'S REPORT WHEN SHE CAME OUT SAID THAT SHE THOUGHT SHE HAD COMPLAINTS OF AN UPSET STOMACH THE DAY BEFORE. SO WHAT WE KNOW ABOUT THIS, THE CORONER'S REPORT, HOW THEY MADE THIS LINK, THEY FOUND A PARTIAL WHITE MULBERRY LEAF INSIDE HER BODY WHEN THEY DID THE AUTOPSY AND IT TURNS OUT THAT WHITE MULBERRY LEAF CAN BE ONE OF THE CAUSES OF DEHYDRATION.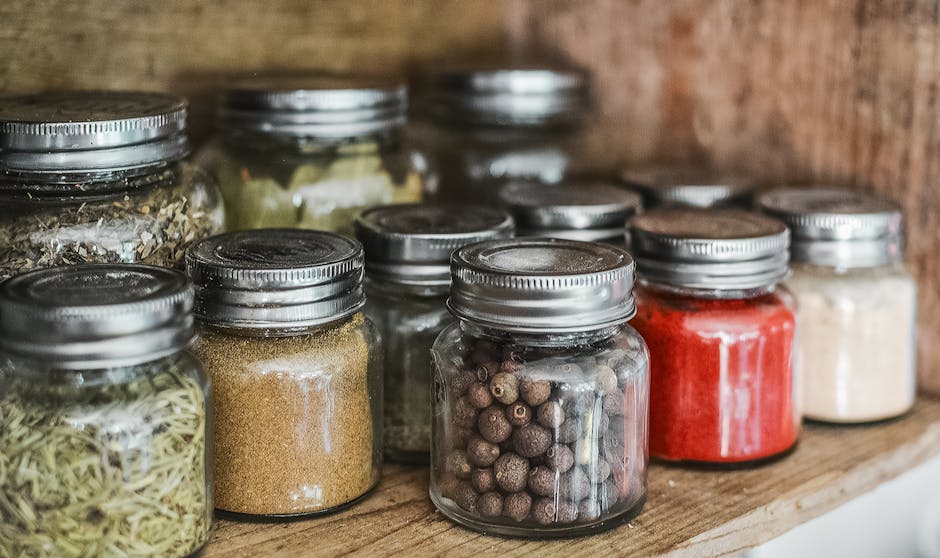 >> SAMANTHA, THE SUPPLEMENTS INDUSTRY IS AN INDUSTRY. HAS LOBBYISTS AND REPRESENTATIVES. A LOT OF BUSINESS IS AT STAKE HERE. WHAT DID REPRESENTATIVES FROM THE INDUSTRY TELL YOU IN RESPONSE YOUR REPORT? >> THEY ARE AN INDUSTRY. VERY INFLUENTIAL AND INDUSTRY. THERE $54 BILLION INDUSTRY. THEY QUESTIONED IT. THEY SAID, HOW CAN THE CORONER POSSIBLY HAVE LINKED THE WHITE MULBERRY LEAF TO DEHYDRATION. THERE ARE A LOT OF CAUSES OF DEHYDRATION. I HAD THE SAME QUESTIONS, SO I INTERVIEWED MEDICAL EXPERTS, A FORMER PATHOLOGIST, MEDICAL EXAMINERS, AND I WANTED TO KNOW, DOES WHITE MULBERRY LEAF CAUSE DEHYDRATION AND IT DOES. ALSO WENT TO THE COUNTY CORONER. HOW DO THEY COME TO THIS CONCLUSION? THEY DECLINED TO COMMENT SPECIFICALLY ON THE CASE, BUT WHAT THEY DID TELL ME IS THAT GENERALLY AND ALL OF THE CASES, THEY WILL GO AND SEEK A PERSON'S MEDICAL RECORDS AND INTERVIEW FAMILY MEMBERS TO TRY TO DETERMINE THE CAUSES THAT LED TO THE DEATH. >> IT'S INTERESTING BECAUSE WERE TALKING ABOUT AND HERBAL SUPPLEMENT AND WE KNOW THAT THE HERBAL INDUSTRY IS MORE LOOSELY REGULATED BY THE FDA. >> OR IT IS NOT REGULATED. IF YOU READ THE BOTTLE, SAYS THE SAME AS NOT BEEN REVIEWED BY THE FDA.
DOES THE FDA REGULATE THE HERBAL SUPPLEMENTS AT ALL AND IF SO, HOW CLOSELY DO THEY PAY ATTENTION TO STORIES LIKE THIS? >> THEY DEREGULATE THEM IN THE SENSE THAT THERE REGULATED LIKE FOOD. IT IS MUCH LESS RIGOROUS THAN THE PRESCRIPTION DRUGS. THEY ARE MARKETING IT FOR WEIGHT LOSS OR DIABETES CONTROL, IT IS NOT GOING TO HAVE ALL — IT WOULD NOT HAVE GOTTEN THROUGH THE RIGOROUS SAFETY AND SCIENTIFIC TESTS REQUIRED FOR PRESCRIPTION MEDICINE. WE ALL GO TO THE PHARMACY AND WE GET PRESCRIPTION MEDICINE AND IT COMES TO THE LONG LIST OF SIDE EFFECTS. >> CONSUMERS HAVE A GENERAL SENSE THAT IF THEY BUY SOMETHING THROUGH LEGAL CHANNELS, IT IS A LEGAL PRODUCT WITH A CONSUMER, IT WILL BE RELATIVELY SAFE.
LAWMAKERS OFTEN TRY TO STEP IN AND CORRECT ISSUES IN THE AREA. WHAT ARE LAWMAKERS SAYING THEY COULD DO HERE IN RESPONSE TO THIS POTENTIAL DEATH TIED TO MULBERRY LEAF? >> THEY DO. THEY INTRODUCE LEGISLATION THAT WOULD REQUIRE MORE OVERSIGHT. THAT IS BEFORE WE REPORTED THE STORY. NOT NECESSARILY TIED TO THIS, BUT THIS IS SOMETHING THAT SENATOR DURBIN HAS BEEN A BIG ADVOCATE FOR FOR MANY YEARS, AND THIS LEGISLATION HAS BEEN FOLDED INTO A LARGER BILL THAT COULD REAUTHORIZE THE FDA, SO IT HAS NOT YET PASSED EITHER THE HOUSE, BUT IT IS IN NEGOTIATIONS AND IT WILL BE INTERESTING TO SEE IF THERE WILL BE MORE.