---
Wild Lettuce, Tasty Greens and Valued Herbal Remedies
Wild lettuce (Lactuca spp.) refers to a collective genus of plants from the daisy family 'Asteraceae'. The most recognisable member of the lettuce genus is garden lettuce (Lactuca sativa), it is thought to have been originally cultivated from a weed into a food crop by the Eygptians. A number of cultivated varieties now exist and are heavily farmed throughout the World. However a great number of relatives of the humble garden lettuce still reside in the wild today.
Many of them are found in temperate areas, mainly in Europe. However a number of species are native to the US. These include hairy lettuce (Lactuca hirsuta) and Canada lettuce (Lactuca canadensis), found in the eastern and midwestern states. And also tall blue lettuce (Lactuca biennis), found throughout most of the states, including Canada.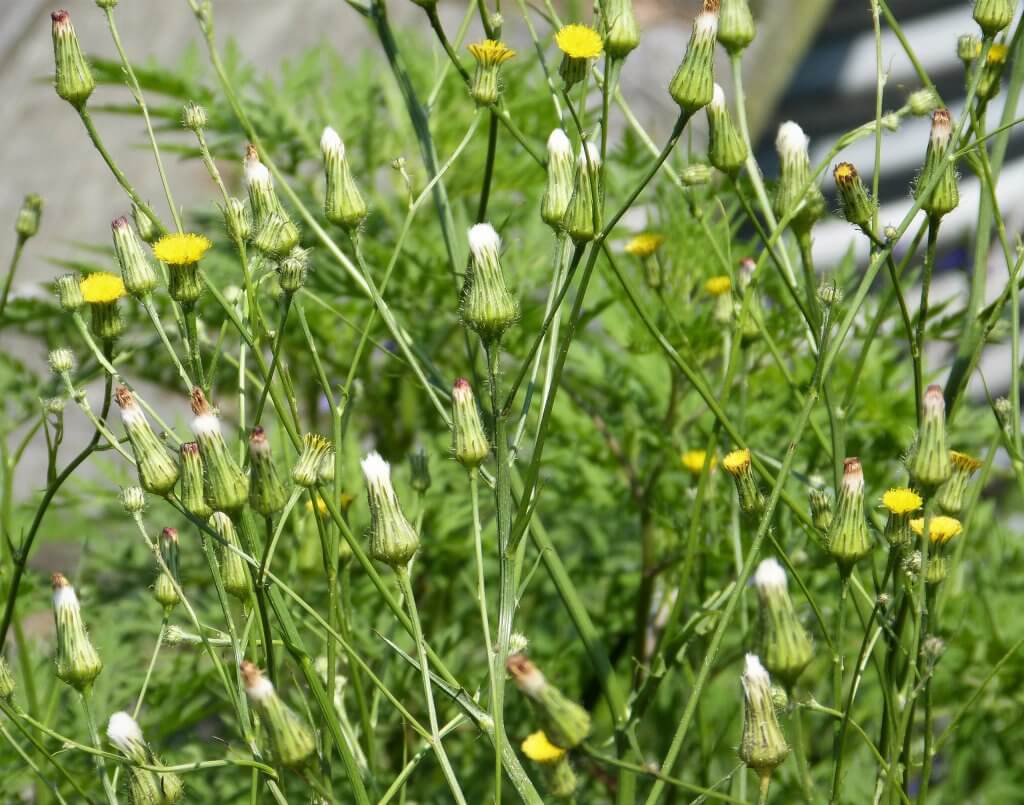 Often confused with milkweed and dandelion, the prickly lettuce and bitter lettuce have similarly lobed and serrated leaves. Wild lettuce stands taller than the ground level rosette of leaves from the dandelion. Bitter lettuce and Canada lettuce can in fact reach heights of up to 8ft.
The flowers of wild lettuce have similarities to those of the dandelion. Appearing in early spring, they are bright yellow, with petals that terminate in a flat serrated edge.
Edible parts and other uses
The leaves of wild lettuce can be harvested when young. They make a delicious and welcome addition to a wild foraged salad. They also work well in hot dishes, including warm vegetable salads and a stir fry.
A great source of vitamins A and K, and the other beneficial nutrients, wild lettuce is a great leafy green that could be incorporated into your diet. It also has a great history as a medicinal herb, from soothing arthritic pains, being used as a mild sedative and a cure for anxiety.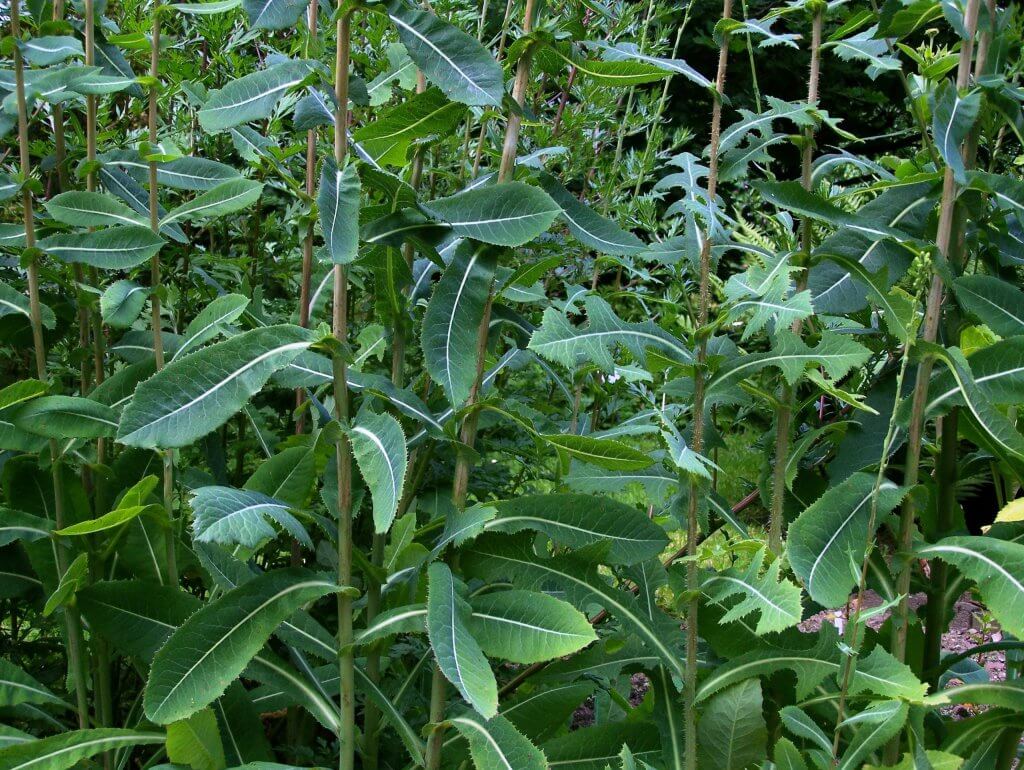 You'll find wild lettuce growing in many areas, from disused fields, areas of wasteland, meadows and the edges of rivers and streams. The species you find will vary on your location, but Canada lettuce thrives particularly well in the midwest and north east states, specifically Illinois.
It is best to forage as close to home as possible, especially during the heat of the day, as the leaves way start wilting. They can often be refreshed with a rinse of cold water at home, then stored in the fridge for a day or two with a moist cloth covering.
After flowering, lettuce leaves will become very bitter, so make sure to harvest leaves before the warmer spring days set in.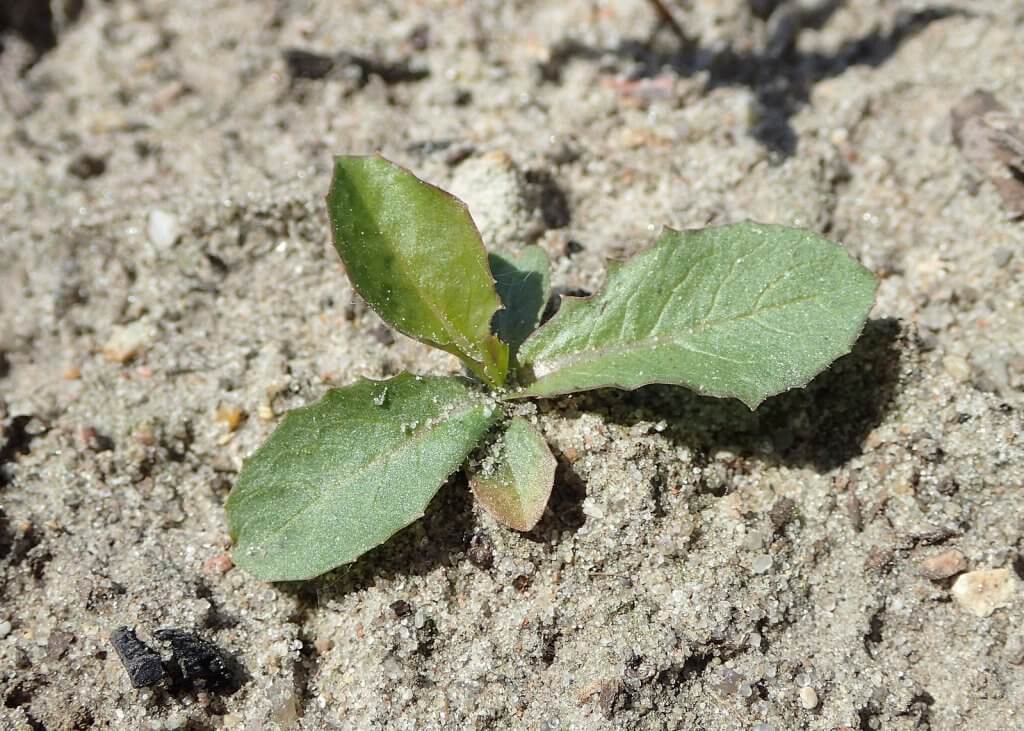 Wild lettuce leaves were thought to have a sedative and narcotic effect, comparable to opium. Studies have emerged that the latex substance in the milky sap of wild lettuce does contain compounds that create a sedative effect. However the effects are not considered notable enough for wild lettuce to be considered as a modern day treatment for pain relief.
The original salad leaves, wild lettuce is an important wild edible. It demonstrates our ability to adapt and change a wild plant species into a favored crop, but in a natural, evolutionary way. Wild lettuce leaves encompass all that we desire from their commercial cousins, with high nutrients and juicy succulent leaves. However locally foraged and native plants are so much more rewarding to cook with.
—————